Siam Niramit is a world-class performance of Thailand's arts and cultural heritage.
This must-see spectacular show features over 100 performers, lavish costumes and stunning set designs. Enhanced special effects and the world's most advanced technology are used to produce a very realistic, stimulating and inspiring experience.
Programs
Adults
Child
***--temporarily closed--***
0 THB
N/A
Price in Thai Baht per person, Child ( 4 -11 Years), Child age below 3 years are free of charge
---
Please Note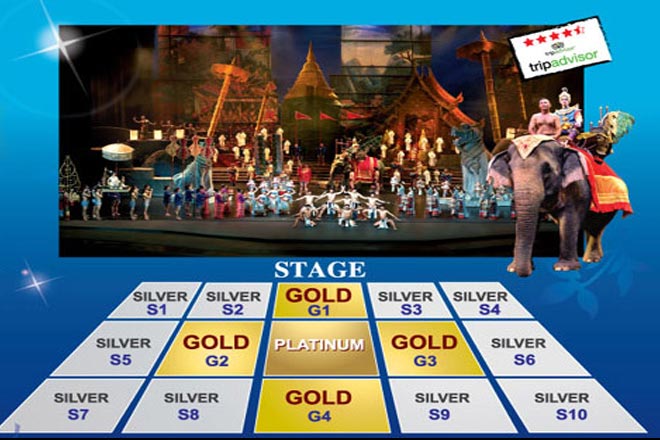 We begin our journey in the ancient Kingdom of Lanna, in northern Thailand, where the King and Queen lead a lantern-lit procession to pay homage to Buddha relics enshrined in the revered Chedi at Chiengman Temple. The Maids of Honour dance gracefully as they carry the lanterns, and the Royal Guard display their ceremonial swordsmanship.
Here we witness an important time in Thailand's history, when trade from overseas brought not just wealth but artistic and religious influences from other nations. We see the Buddhist Thais blending harmoniously with traders from overseas and helping to integrate them into the Thai culture.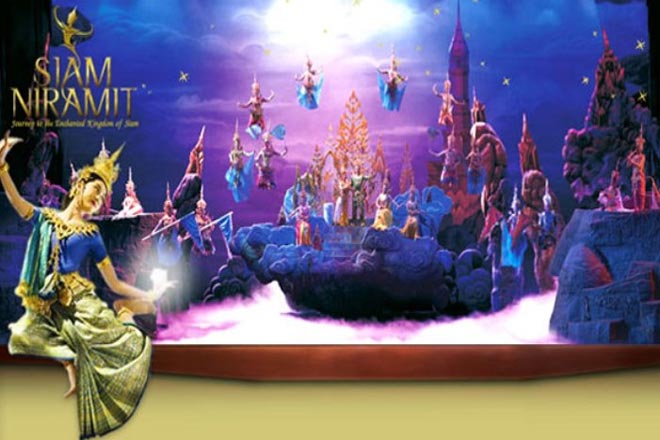 We see villagers enjoying dances based on their rural lifestyles in North-eastern Thailand. Having danced all night before the revered Prasert Khao Phanom Rung, the sun rises and sunlight streams through the doors of the ruined temple, magically bringing the elaborately carved statues to life.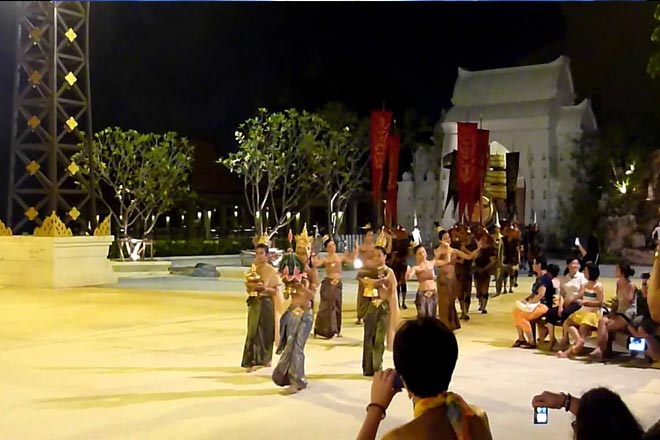 Set in the period when Ayuthaya was the nation's capital, and Siam was beginning to develop relations with Western nations, we see ordinary people striving to make a living along the waterways of the plains of central Thailand surrounding Ayuthaya. The work is hard but the land is fertile and the waters well stocked with fish. In this scene we see the contrast between the simple way of life of the farmers and the opulent life of the Royal Court, as exemplified by a magnificent procession of Royal barges.